What is ID.me?
ID.me allows providers to comply with DEA regulations when they issue EPCS. As a NIST-certified Credential Service Provider, we help protect your personal information as you verify your identity with healthcare organizations.
Our technology already services more than 500 organizations including healthcare systems, government agencies, financial institutions, and nonprofits.
How do I verify my identity for healthcare?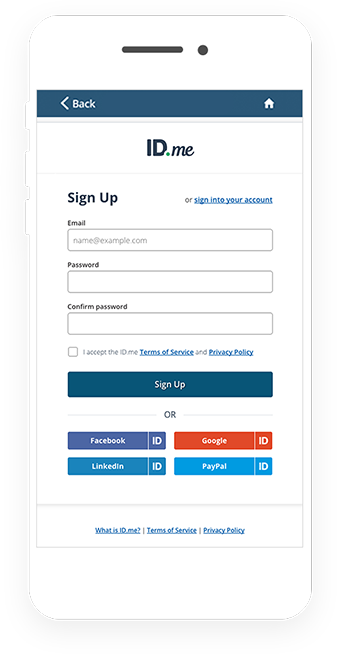 Step 1:
Create a new ID.me account or click "Sign In" to access your existing account.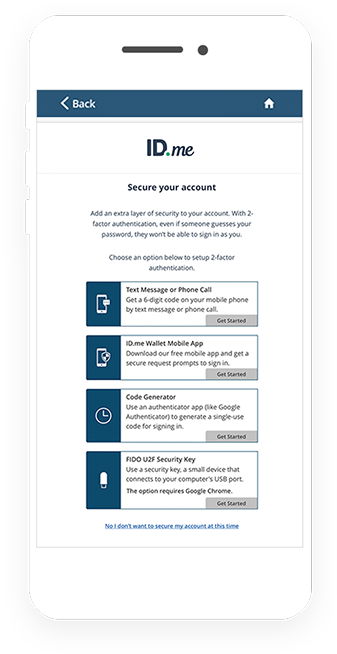 Step 2:
Protect your account from takeover with Multi-Factor Authentication.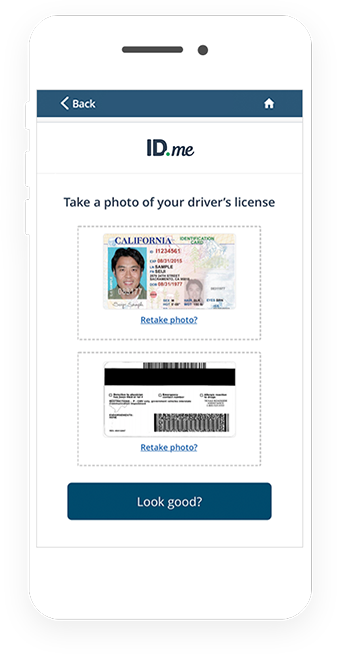 Step 3:
Verify your identity by answering security questions or taking a photo of your driver's license, state ID, or passport, as well as a quick selfie.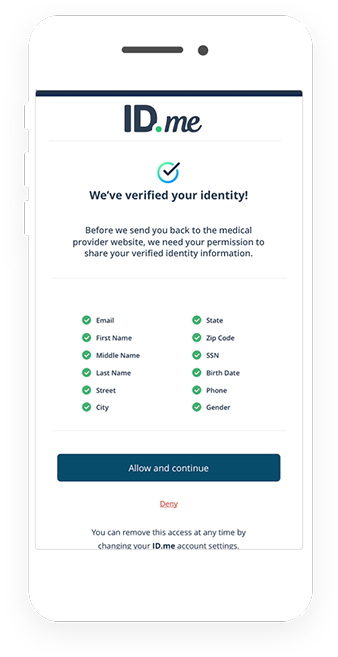 Step 4:
Consent to share your information with the partner website, and you're in!